The Bright Success Center has three areas of focus:
Educational Equity and Access
Learning Support
Transition Programs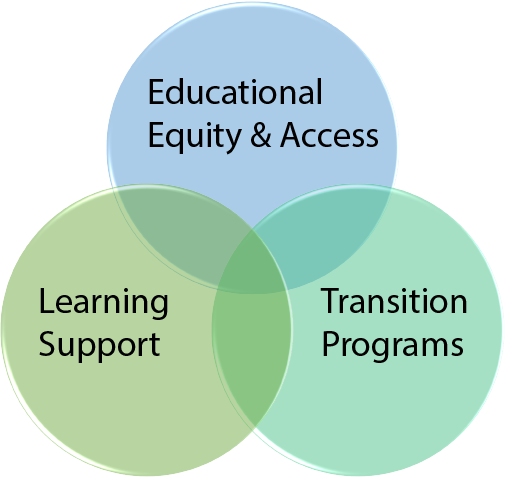 Combined, these areas of focus provide a foundation that guides our work.  These three areas also serve as a way for us to better provide and design resources and services that align with our ultimate goal: support UC Merced scholars as they work toward achieving their academic, career, and personal goals.
We strive to work with scholars throughout their journey at UC Merced and provide them with guidance, resources, and support that will assist them to explore, reflect on, and answer the question: What's your success story?