The STEP Scholars Program
Strengthening Talents & Exploring Pathways Program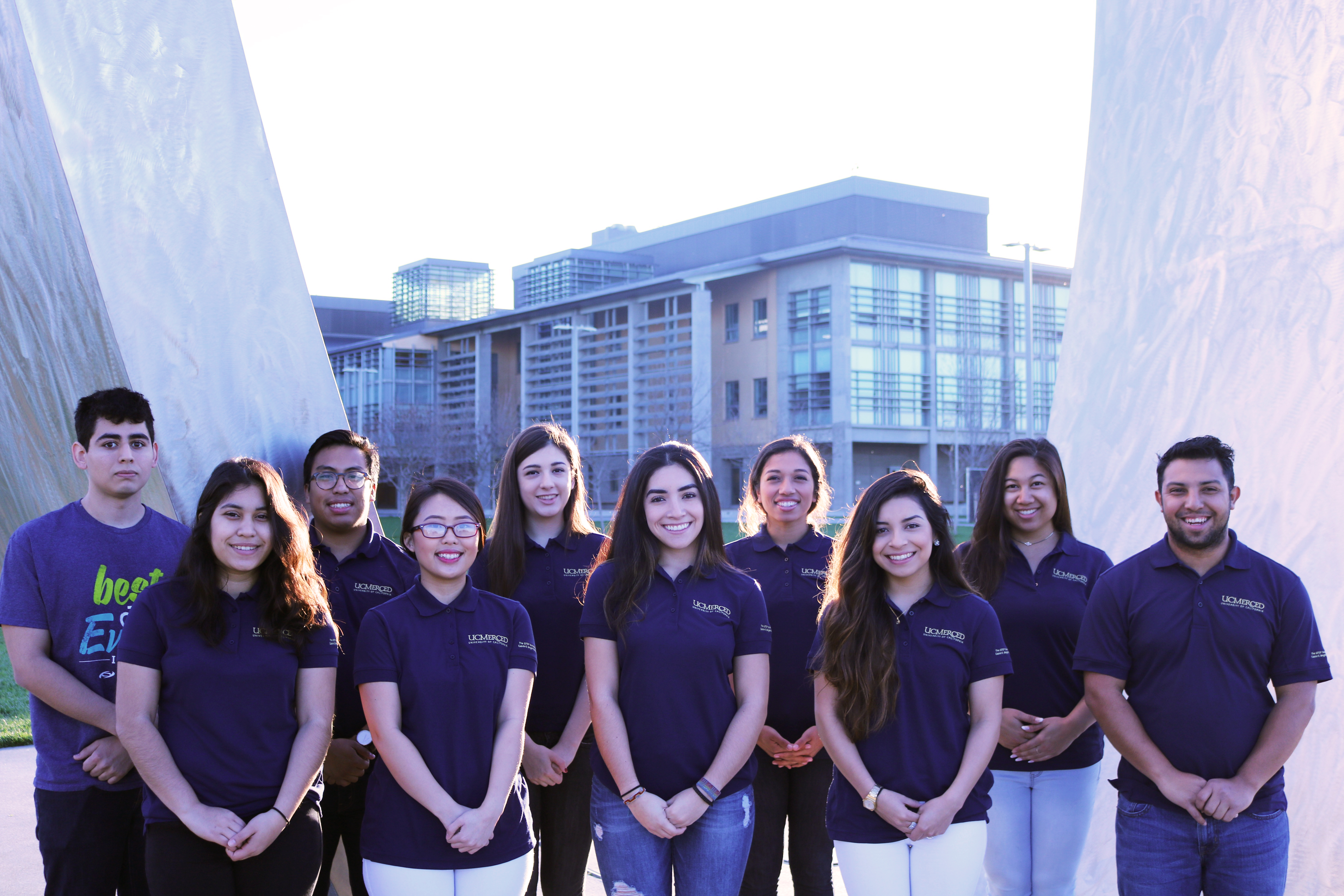 What is STEP?
Strengthening Talents and Exploring Pathways (STEP) is a new and exciting program designed for students to transition into their academic and career interests. As a STEP Scholar, students receive a range of special privileges and professional connections on and off campus. STEP aims to empower students to take ownership of their education and professional advancement. STEP is open to all UC Merced students who are first generation, from low-income families, or have a documented disability.  If you are interested in applying to STEP, please submit an Intake Form. 
STEP is a TRiO funded Student Support Services (SSS) Program. 
Mission Statement
The STEP Scholars Program provides student-centered support and opportunities for students to engage in meaningful explorations and selection of academic majors and career fields. STEP aims to help students attain better understanding and exposure to opportunities that will enrich their learning and academic success here at UC Merced. It is our goal to strengthen our students' self-efficacy and resilience during their journey towards graduation. 
The STEP Scholars Program will revolve around three activities, which are directly tied to the Program Objectives
Student Retention: Academic Preparation and Support
Good Academic Standing: Co-curricular Support for Building Confidence and Exploration of talents, in addition to Financial Aid Awareness
Shortened Time To Graduation: Career and Graduate School Preparation, Planning and Visioning
---
Benefits of Joining STEP:
Indivualized mentorship
Student Success Internship opportunities
Skills building workshops
Career professionals interaction opportunities
Access to our STEP Library: Kaplan practice exam books (GRE, MCAT, LSAT, GMAT etc.)
Field trip excursions to pre-law, pre-med conventions, educational and cultural arts events statewide!

online assessments require a username & password. To receive the username & password, schedule an initial consultation by calling 
209.228.7272 or by visiting the center in Student Services Building 230.
---
Find out more about the STEP Program
---
Contact: Ger Xiong, Program Coordinator
Calvin E. Bright Success Center | University of California, Merced
---